4 Strategies for Engaged Customers
⌚ 4 min read
To grow a business, attracting new customers day-in and day-out seems to be the main piece to the puzzle. And while it is an important ingredient, it may not be the most important.

Say hello to customer retention. Retaining existing customers is easier and more cost effective than solely relying on new acquisitions:

They are already familiar with your business so you don't have to invest time, money, or effort in building awareness.

Returning customers on average spend more and purchase more often.

They are also more likely to recommend your business to friends and family (golden grail!).

Just a 5% increase in customer retention can increase revenue up to 95%!
That brings the question then, how do you retain customers? Most people boil it down to exceptional service and support.

But if you really want to see high retention rates, you must move beyond superior customer service.
The Fix: Customer Engagement
Engagement is a buzzword that is thrown around a lot - engage on Instagram stories, engage in comments, engage in-person, engage, engage, engage.

To many people trying to navigate in today's world of hyper-engagement, it seems kind of like an abstract term with no end or beginning. And rightfully so. Everyone is shouting "engage more!" without any instructions on how to do so.

Customer engagement: Interactions with customers across various online and offline channels with the goal of strengthening the relationship with them. Starts with the initial contact with a potential customer and extends throughout the entire customer lifecycle.

Quality customer engagement leads to a better customer experience, which leads to loyalty. By consistently showing your dedication to customer needs through engagement you prove that you value the relationship itself and not just the fact that these individuals spend money at your business.
Case Study
Anna owns a small restaurant that's known for its attentive staff and creative dishes. She invests a great amount of energy and money in attracting new customers, but that takes some effort as competition is stiff in the restaurant scene.

One weekend, Anna instructed her servers to ask every table if they had dined there before and take notes on the number of repeat customers. She realized that on average her retention rate was pretty low.

After some thought, Anna decided that it might be worthwhile to invest some of her efforts in retaining customers, as great service and food aren't enough to really differentiate her restaurant from others.

She knew she had to step up her engagement with customers both online and offline.

First, she developed a "voice" for her brand by personifying how her restaurant would look, talk, and act if it was a person.

She then used this voice to create consistent content across her social platforms.

Since the restaurant introduces new dishes quite frequently, Anna decided to start including customers in the decision making process by polling them to see what ingredients and flavors they wanted to see next.

The presentation of food at the restaurant is important to the brand and is quite "instagramable." Anna created a contest encouraging diners to post photos of their food along with a designated hashtag on Instagram. The most creative shots received a free meal, and their photos were featured on the restaurant's Instagram page as well as in the restaurant itself.
With these efforts, customers started feeling like they were part of the family at the restaurant, and many became committed regulars. The number of new customers also increased courtesy of word-of-mouth marketing.
4 Ways to Boost Engagement
Customer engagement boils down to delivering timely, relevant, and personalized messages to individuals. Personalization is the key element that ensures customers feel like they're part of the brand.
Find your brand voice.
Since engagement is all about talking to your customer, you have to be someone they want to talk to! That means developing a personality and voice for your brand to use across all communications, making your business more relatable and memorable. The key is to be consistent - you don't want to end up with multiple personalities and customers being confused at who they're talking to from one day to the next.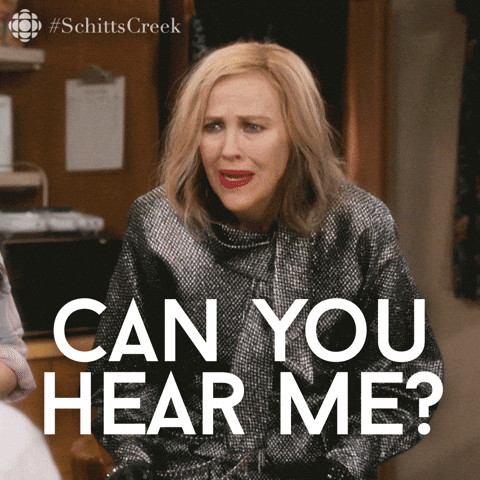 Personalize experiences.
Not all of us (ok, almost none of us) have the budget of Amazon to use fancy technology to customize customer experiences. But that doesn't mean it's impossible.

Start each customer's journey by asking them to fill out a short user profile outlining their preferences. If you have a physical space, have a tablet ready with a short quiz customers can take after purchasing. If you work with clients on projects, sit down with them at the start and have them fill out their profile.

You will be armed with feedback and information from the very beginning, allowing you to engage customers with content that will resonate with them.

Make decisions together.
To really form a sense of community and engage members in it, include them in the decision making process. If you're deciding between adding one product or another, ask your customers to vote on which one they would like to see. If you're redecorating, poll your customers on color choices. The list of possibilities is endless.

One of the best ways to quickly and genuinely include customers is to post a poll on your Instagram story. Feedback is gathered within 24hrs, and your followers will feel like they are "in the moment" with you.

Embrace user-generated content.
As humans, we crave recognition for our creativity and ideas and want our voices to be heard. Giving your customers an opportunity to do just that is the ultimate form of engagement.

One of the best ways to apply this strategy is to host social media photo contests. Ask your followers to post photos featuring your product or around some sort of theme. Make sure to include a contest-specific hashtag. Feature the winning photo (or photos) on your channels.

These types of activities pull customers into the framework of the brand. When we feel like we are part of a community that values us and can relate to us, loyalty is a given.