Holiday Mania: Is your business ready for the holiday season?
⌚ 4 min read
The holidays will be different this year, from the way we carry out our favorite traditions to how we connect with family members.
But one thing we can count on though is an uptick in sales for businesses. Although less than we're used to, it will still be the busiest time of year for businesses (and still the most wonderful for all of us!).
In-person shopping will severely decrease this year and e-commerce will be an even bigger winner than it has been the past few years. That said, content marketing and preparing your business for online shopping becomes even more critical to meet changed consumer behavior.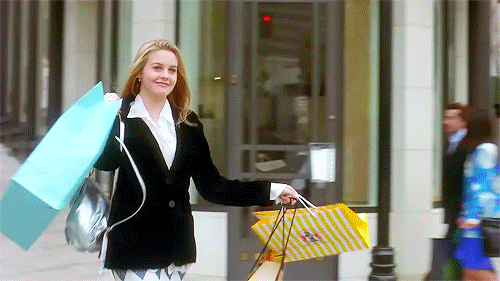 Despite this generally bad year for business, the holiday season can be the light at the end of your business' tunnel when the right strategies are applied.
6 tips for holiday marketing in 2020
Ask your audience - Understanding your customers' behaviors and wants is always important, but it can definitely make or break you during the holiday season. Zeroing in on what your audience wants to see will help you distribute your resources, time, and money effectively and will result in content that pulls customers in - it's what they asked for, afterall!

Create polls (story polls, looking at you!) and ask your audience directly about what they need. Here are some questions to get you started:
What concerns you most about the holiday season?

How can businesses help you simplify the holidays?

What are you looking forward to during the holiday season?

What types of gifts will you be giving this year?

What would make online shopping easier for you?

What are some of your favorite holiday memories?
Set up Instagram shopping - Users scrolling through your IG page is akin to window shopping when you think about it. Get creative and use your feed to create a visual gifting guide for the holidays. If someone sees something they like, you want to make it as easy as possible for them to complete their purchase. Either directly link the post to the product being advertised or create a link in your bio that when clicked takes the user to a digital storefront where they can purchase in a couple of clicks as well. There are plenty of shopping addons for your social media accounts.
Promote sales and deals - The Black Friday crowds will be significantly smaller if not gone altogether in some places, but that doesn't mean shoppers won't be crazy about deals! Shoppers are starting earlier this year so consider hosting any holidays sales sooner. Make sure that you advertise your promotions prominently across all of your social media channels with easy to see and understand graphics.
Keep it simple and smart - Speaking of graphics, we know that many of you are perfectionists and will be reviewing and revising your content until Christmas Eve. Obviously, putting something out instead of nothing is always more effective, so give yourself some leeway this holiday season and stick to what you do best. There's no need to reinvent the wheel with your designs. Stick with your brand theme and reuse photography and templates, so you don't have to spend time and money creating brand new content concepts. The goal is for your content to be fun and easy to understand for customers.
Make your brand voice a little more festive - We're suckers for holiday puns and love seeing businesses get creative with their copywriting during all the festivities. Shake things up and make your copy more festive with humor, sarcasm, and holiday references. It's a great way to engage your current followers and attractive new ones. Just remember to stick to your brand voice! Getting into the holiday spirit doesn't mean you need to change the entire "feel" of your business.
Schedule your content - If you're counting on yourself to remember to log on to all your social platforms daily and post, don't count on it! Schedule all of your content ahead of time to keep organized and on-track. While it will take more effort and preparation upfront, you'll be thankful for the freed up time you have to actually enjoy the holiday season yourself!
Holiday season 2020 will be different, no doubt. But it is still the yearend chance for you to bring in more business and keep the holiday spirit alive.