How to Make Your Business a Customer Favorite
Let's start off with a cautionary tale. Becca is an incredibly talented esthetician, who, after working for others for several years, decided to start her own skin care studio. She designed a beautiful space that customers loved coming to, offered services at competitive prices, and solved her clients' skin care concerns. Her social media presence was carefully constructed and brought customers through the door.
However, customers weren't coming back.
They were quite satisfied with the technical part of the service, but scheduling appointments was nearly impossible. Becca canceled and rescheduled clients all the time to fit her schedule and not theirs. Customers often prepaid for services online so they grew incredibly frustrated that their appointments were canceled and rescheduled multiple times.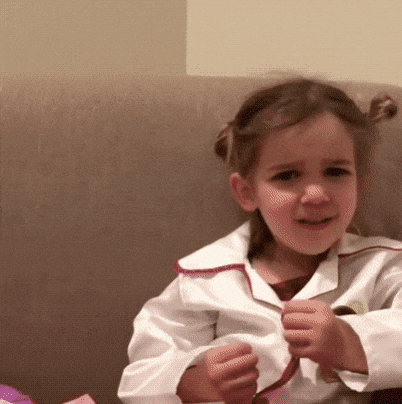 There was so much friction and inconvenience for customers that they never came back and left scathing reviews.
This example shows that no matter how good your product or service is, how appealing your location is, and how great your marketing is, if you aren't delivering a great customer experience, your business won't make it.
None of you would want to be in Becca's shoes, losing customers left and right. And most of you probably know how to deliver a good customer experience. But how do you go from good to great? How do you keep your current customers even if someone starts competing with a better price?
4 Features of Businesses People Love
They make customers feel special.
Every interaction between the business and customer is based on respect and value. Make your customers feel special by letting them know that:
They mean more than just a sales transaction to your business

With their purchase, you are able to continue pursuing your dream and mission

You're invested in seeing them get the results they want from your service or product
They deliver beyond expectations.
Every business sets expectations for its customers through how it markets itself. Delivering on those expectations is the real challenge. If you fail to meet expectations, customers will have a bad experience (like in Becca's case). If you meet expectations, the customer gets what they expected and thinks nothing of it. But going beyond what a customer expects is how you go from just another business to their absolute favorite. The gestures don't have to be grand, think of small ways you can delight customers.
They go beyond what competitors offer.
Your business isn't located in a vacuum, so you must also keep tabs on what your competitors are doing. You might think you're exceeding expectations but if your competitors are doing more, customers will not be impressed. Try to always be one step ahead in offering a better customer experience.
They don't cause customers inconveniences.
Even minor ones. Customers expect their interactions to be as smooth and easy as possible. If issues do occur, they must feel like they are being listened to and taken care of in a prompt manner. Communicate regularly with your customers and ask them what you can do to make their experience better. You may be surprised by some of the things you've missed.
Just as important as knowing what to do is, so is knowing what not to do. Don't go overboard with customer rewards programs for your new customers. Remember that keeping your current customers happy is often a better return on investment. And make sure your customer doesn't have to jump through hoops to make a purchase or come in for a service.
All it takes to becoming a customer favorite is some thought and genuine care. Address your customers' needs and solve their frustrations as quickly as you can. Make sure you're always putting on a happy face and making things easy and beyond the expectations of the customer.