A Women's Guide to Social Media Basics
Social media is a rabbit hole.
It's too easy to get sucked into a loop of entertaining videos, end up 52 weeks into someone's Instagram posts, and spend hours scrolling through home design ideas on Pinterest.
BUT it's also one of the most powerful tools business owners have at their fingertips, literally.
If you have a business or are planning on launching one, there is a 100% chance that social media is a part of your marketing strategy.
But there is a huge difference between brands that are just kind of there to be there with no rhyme or reason and those that are thriving. Whether it's our personal or business brand, we all want to be in that second category.
A meaningful social media presence won't happen overnight, and it takes a great deal of structure and strategy. But it's possible!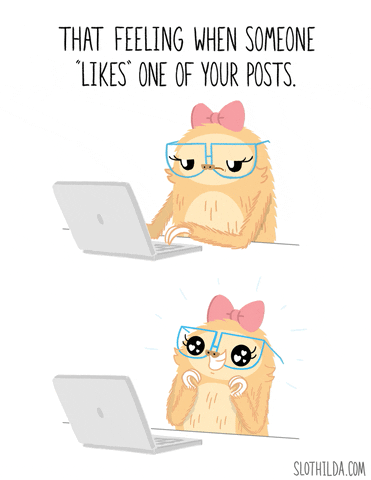 All you need is a plan and some discipline (to avoid the aforementioned rabbit hole experience).
Whatever you're doing, whatever platforms you're using, whoever your audience is… here are the musts to ensuring social media is an asset for your business.
Consistency, Commitment, and Engagement
These are the three holy grails of social.
Above all, you have to be committed to the upkeep of your social channels and consistent in posting. Committed to consistency, in other words.
That means consistent posts – once a day, once a week, every other day, or whatever works for you. It also means on-brand content. No matter how funny, adorable, or entertaining you think something is, do not post it unless it is in-line with your brand image. When in doubt, take the no post route.
The point of social is to connect with customers and potential customers and that includes engaging with them. You must be where your customers are, but you don't have to be where they aren't.
Many businesses become "profile happy" and create accounts on every social media platform out there, creating a ton of extra work for those charged with managing the brand's social presence.
It is better to choose one or two platforms you can really dedicate yourself to and interact with your followers, than to be everywhere and skimping on quality content and engagement.
Scheduling
Engaging content doesn't happen on the fly, that's why creating a content calendar is an absolute must! Scheduling makes it easier to organize content and repurpose it for each platform.
It's no coincidence that brands with amazing social feeds organize and schedule their way to the top. Many of them plan out their posts up to a month in advance.
While you can create your own calendar of posts and log in to each platform to upload them at the times you want, using a social media scheduling tool can be a huge time saver. A quick Google search will give you plenty to choose from. These tools allow you to upload photos, videos, and text and choose a date and time for the system to post for you.
Use built-in analytics tools like Facebook and Instagram Insights to figure out when most of your followers are online. This will allow you to accurately time your posts and maximize organic reach.
Pick one day each week to plan out, write, and upload written and visual content onto your scheduling platform for the next week.
While it takes some time at the front end, it's way less stressful knowing that you won't have to scramble last minute since everything is scheduled and will post while you're out running things.
Current and Discoverable
Social media is the go-to source for many people to keep up with current events and what's popular at any given moment.
Keep up with trending cultural events and create posts that join in on the wider conversation. For example, if it's National Coffee Day, create a post around the buzz and use the trending hashtag. Other ideas include major sporting events, long awaited show premieres, and of course all holidays, big or small. This is a chance to show off your brand's personality and connect with likeminded followers.
Hashtags have kind of become synonymous with social media, haven't they? Peanut butter and jelly, Instagram and hashtags. Some things just go together.
Hashtags help keep the millions of daily posts that go out on social platforms in some sort of order. And of course, they are an important tool for your business. Good hashtags help make your posts discoverable by users who are more likely to interact with your brand.
Be specific! By using generic hashtags like "business" or "beauty" your post will be lost in a sea of millions of posts. You are better off using a specific hashtag to reach a more targeted audience that will be interested in your particular post.
Aim to find niche hashtags that have 100,000 or less posts associated with them. And the smaller, the better, but not too small.
How do you find these specific hashtags? Research what your audience, competitors, industry leaders, and influencers in your specific field are using. This is the community you'll be engaging with so starting where they're at is a no-brainer.
Quality Visuals
You've heard this a million times but a picture really is worth a thousand words, especially in today's social media world. Think about the brands, influencers, or entrepreneurs you follow on social media. What's one thing they have in common? More often than not, they all use high-quality photography.
On platforms like Instagram, images are the first impression your brand leaves on someone, and it should be one that is professional. A quality image attracts a user, and from there they actually read your caption, visit your profile, and learn more about your brand. You want to present your business as cohesive and attractive to your target audience.
Have a goal in mind. Each photo you share should evoke some sort of emotion. Figure out what type of content best resonates with your audience – is it behind-the-scenes footage, beautiful imagery, advice? Look at your past posts on all your platforms and see what has had the most interaction.
Hiring a professional photographer is an investment, but one that will keep paying for itself for months. The photos you produce in a couple of hours will set the stage for your brand's image.
Using a professional camera will give you the best photos, but a high-quality phone camera can work wonders as well. Remember that good lighting is everything! Use photo editing apps to achieve a cohesive color and filter theme for your photos. Some great ones are Adobe Lightroom, Snapseed, and VSCO.
Paid
Organically reaching your audience is a major part of social media, but that doesn't mean you shouldn't use paid advertising. With all the algorithms in play on social platforms, it's sometimes difficult for your content to be visible, especially when you are just starting out. Ads will present your content to targeted audiences who otherwise might have never come across it.
Keeping with social media and the daily trends that flood it can seem impossible. But if you build a solid foundation with the abov