Untapped Power of Customer Reviews
⌚ 7 min read
Online Customer Reviews: Untapped Power at Your Fingertips
The business equivalent of a pat on the back is a happy customer. They walk away satisfied with your service or product and will be back again, and you are left with a feeling of "I must be doing something right!"
They'll probably even recommend you to their friends and family, turning that pat on the back into a profitable high-five.
This is what is known as word-of-mouth marketing, and it is as powerful as it is free. One customer turns into two, three, or even more just because of one (exceptional) experience. It is especially important for new businesses building up their credibility as well.
All good things, right?
Here comes the "but" though. It's unreliable, inconsistent, and unscalable. You can't guarantee that every customer will spread the word or what exactly they will say, and their reach is limited to their personal social circle.
Don't get us wrong! We absolutely adore word-of-mouth marketing, but recommend some structure to transform it from a small-scale added bonus to your bottom line into a marketing powerhouse!
The Fix: Customer Reviews
Enter word-of-mouth marketing for the 21st century - online customer reviews.
In this day and age, we make many purchase decisions based on the opinions of complete strangers! In the last 10 years, online reviews have become a new form of personal recommendations. This is why ratings and reviews are important. Just think about it.
You will probably struggle to remember when you last made a major purchase or booked a service without reviewing its online rating. Before choosing a restaurant, we check Yelp. Before booking a hotel, we read guest reviews. Before buying a new lipstick, you guessed it, reviews!
The Importance of Online Reviews
When you are deliberating among possibilities, it's the reviews that will probably end up swaying you.
The same applies to your own business; potential customers will first check the reviews. When you are new in the game, competing against well-established players with hundreds of reviews seems like an uphill battle. But every review counts and one by one you will build up your credibility among potential buyers. This is why reviews are important.
No matter what field you are in, you want your customers to leave reviews, the building blocks of your online image.
Remember that both positive and negative reviews are an opportunity to strengthen your relationship with existing customers and attract new ones.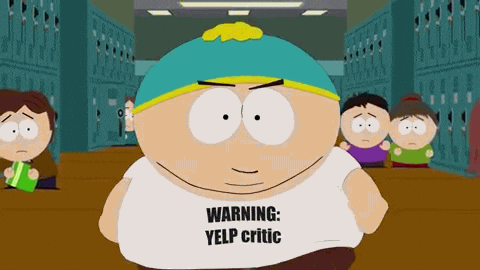 How important are customer reviews: A Case Study
Sarah owns a restaurant in a popular tourist town. There is sizable competition in the market, and she spends a lot of time, effort, and capital on various marketing efforts.
Sarah knows that people are most likely to visit a restaurant someone recommended to them, and she has many customers that come her way because of friends or family that vacationed in the town past summers. But that percentage of visitors isn't enough to sustain a steady flow of traffic.
After thinking about various strategies, Sarah realizes she needs to increase her restaurant's online customer reviews to tap into digital word-of-mouth marketing.
Profiles

- She conducts an online sweep and optimizes the review platforms she wants to utilize - Yelp and TripAdvisor. She makes sure all of the information is correct and uploads photos to enrich the profiles.

Reminders

- Sarah places Yelp and TripAdvisor branded stickers on her restaurant storefront and works with a graphic designer to create an attractive card that she includes with every bill asking customers to leave a review if they were satisfied with their experience. Her servers also tastefully ask customers to leave a review (without being pushy!).

Engagement

- With more reviews rolling in, Sarah takes the time to respond to each one.

Solutions

- Negative reviews do happen! Sarah responds to these too and provides solutions to dissatisfied customers, like discounts for them to come in again and give her restaurant another shot.
After a couple of months of investing time and effort into facilitating reviews, the results are evident! Sarah's restaurant is highly ranked on both of the platforms she's focused on, and traffic into the restaurant has increased - with customers saying they came because of the phenomenal online reviews! Now that we see why reviews are important, let's further examine how to use them.
5 steps to making the most of reviews
1. Analyze your current online presence.
Note what review platforms your business appears on. Make sure information such as hours of operation, address, phone numbers, descriptions, etc. are correct.
2. Facilitate reviews from satisfied customers.
People are always more likely to share their negative experiences in reviews. To offset such posts, be proactive about telling your satisfied customers how much you would appreciate their review on your platform of choice.
Emails – Dust of your email subscriber list, start reaching out to customers, and ask for reviews. A great hack for this is to set up automatic marketing software that sends an email to a customer after they've received a product or had an appointment with you. It's best to ask for a review right after, while the experience is still fresh and positive in a customer's mind.
Reminders – If you have a physical location, place posters or signs (window stickers, table toppers, etc.) where customers will see them asking for reviews on Yelp, Google, or whatever platform you prefer.
3. Reply to every review you receive.
Take the time to respond to each and every reviewer personally. A little goes a long way, and no blanket responses! Thank customers for their good reviews and try to remedy customers' issues in the negative reviews.
4. Share your good reviews on social media.
Why are online reviews so important? They're contagious. People love seeing their opinions valued by a business, and other customers may be inspired to leave their own reviews. Plus, it's a bonus marketing opportunity to show how happy your current customers are.
5. Combat negative reviews by shining through customer service.
A bad review is bound to happen. Don't sweat it too much, and seize the opportunity to amend the situation. Your response will vary with the individual, but most of the time, a sincere apology and a discount for the customer to give your business another chance does the trick. Remember that every negative review is an opportunity to invite the customer back in and give them a stellar experience. They will be more likely to amend and update their previous review.
So, how important are reviews? Very. Although reviews are solely based on what the customer experiences, using the methods mentioned above, we can actively participate in making reviews an asset for a business.
For more strategies and tips to get your business off the ground, check out our entrepreneurship classes here on Online Women Biz. You'll be glad did.