Warning: These things are making your business look unprofessional
⌚ 3 min read
We all know the importance of first impressions when meeting someone. In the seconds from when they lay eyes on you to that first handshake, they've already formed an opinion.
You may have polished up your professional look with blazers and collared shirts, but what kind of first impression is your business giving off?
The same rules apply when someone lands on your website or clicks on your social media account… you have about 30 seconds (or less!) to make that stellar first impression.
We know you're balancing a lot as a biz owner and sometimes things can slip by. That's why we've put together a list of potential sources of bad impressions for you to take inventory of.
Inconsistent Branding
First and foremost if your potential customers don't immediately understand what your business is all about, it is NOT GOOD. Your message must be bold, loud, and clear. How do you communicate your message? Through the little (but actually BIG) things, like logos, colors, slogans, tone of voice, etc. When combined, these aspects create a visual representation of your business that becomes that first impression people encounter. Make sure your branding is consistent throughout your website, social media, in-person experiences, etc.
Confusing Website
At no point whatsoever, should your website visitors be left confused about where to go next or how to find what they need. Your website should be easy to access from your social media (no broken links!), clearly present what you're selling, and make it intuitively simple for customers to purchase or ask questions.
Websites that are too busy, have too many options, and aren't optimized for all devices (desktop, tablet, mobile) will turn potential customers away. All of this doesn't have to be expensive or difficult, website builders, like Squarespace, are easy to use and offer everything you will need.
Tacky Domain Names
If your website url contains "wordpress," it's time to upgrade to a custom domain name, girl. While we're at it, you need a custom email set up too. No more @gmail, please! These expenses aren't going to break the bank, but they send a huge signal that your business is serious and will fight to stick around for the long run.
Shady Customer Service
This is sooo important, especially if you're just starting out and people don't know much about you. Having a clear customer service strategy and policy outlined for your customers might be the tipping point that leads to people clicking "purchase." Remember to highlight how you handle product returns, unhappy customers, refunds, and your cancellation policies, if you are selling a service. Make this info easy to find on your website and remember to always be polite and professional when customers do approach you with a problem.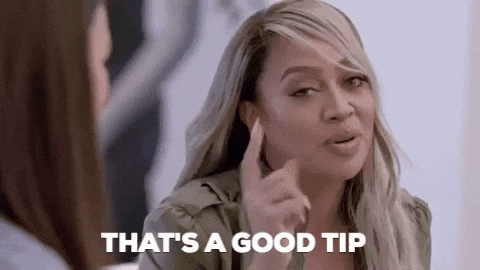 As a business owner, we know you are constantly pulled in multiple directions and have to carefully choose where you'll invest your time and resources. Our word of advice is to never take shortcuts that will cost you that invaluable first impression. Invest a little more in the areas we mentioned above, and you will be charming customers from the get-go.