Why starting a business in 2021 is a good idea
⌚ 3 min read
2020 has shown us just how much of the world is out of our control. While that might be anxiety inducing to some, the flip side is that it has also highlighted that we should make the most of what we can control.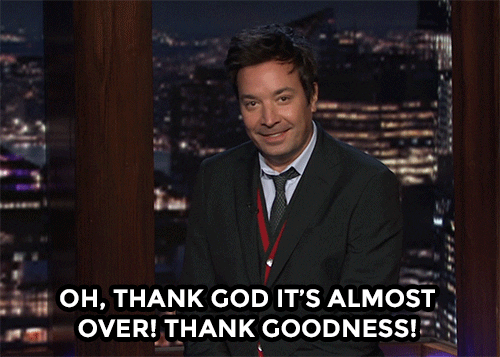 One of those things completely up to us is the career path we're on and whether or not we will stay on it. If you've been daydreaming about starting your own business, the only thing really holding you back is your own hesitation!
We've laid out how to safely take the entrepreneurial plunge in this blog post. But if you're still wondering if now is the best time to finally start your business or if you've already pulled the trigger and are second-guessing yourself, here is why your initial instincts about going all in were probably the right call:
Online content and shopping is at an all-time high
Whether you're starting an online business and entering the world of ecommerce or sticking to an offline business and marketing online, your consumer will be interacting with your business via the internet. Since the start of the pandemic, online shopping has grown by nearly 40%! And with a whole new set of everyday challenges, people are looking for new services or products to meet their needs. Online businesses have relatively low barriers to entry and with the entire world depending on the internet for almost everything in the near future, it might be time to enter the playing field.
You've had time to pursue your passions
Being stuck at home for the majority of the year has allowed many people to spend more time on their hobbies. Instead of happy hours and dinners out, many have reconnected to their love of cooking. Others have swapped Saturday shopping trips with writing and creating art. Whatever your passion projects have been, you likely dusted off a long forgotten talent. And with your entrepreneurial mindset, that talent might have spurred a new business idea. Now's the time to make it a reality, before life speeds up again.
Greater access to talent
If you know that you won't be able to get your business off the ground without a team of people behind you, now is the ideal time to build that team. Many people have lost their jobs, despite their aptitude and talent, and are ready and able to commit themselves to something new. This gives start-ups the opportunity to hire on top talent that they would have otherwise lost to bigger companies with higher salaries and more stability.
We encourage you to look at all the reasons why it's a good reason to start a business in the coming year instead of why it's not. Periods of turmoil can be tough but they also bring opportunities to those willing to test the waters. Case in point, Airbnb and Uber were both started during the 2008 recession.
If 2021 will be your year, start preparing today with our Intro to Business course, which will help you lay rock solid foundations for your dream business!